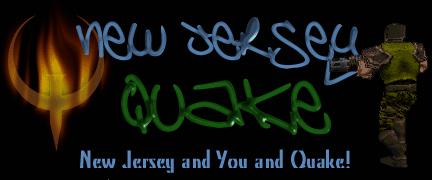 Register NOW!!! NJQ VI/Lan2k1 100 Man Lan - matrix
Please go register if you plan to attent, and make sure you lock your spot down by pre-paying with Paypal.Register Here



We Have Solid Dates, Finally NJQ VI/Lan2k1 100 Man Lan - matrix
Ok the Dates are finally SET. July 19,20 ,and 21st. Registration we be about 30 days before the lan. Also be sure to check outLan2k1 for information.



Dates Are !!NOT!! SET NJQ VI/Lan2k1 100 Man Lan - matrix
There has been a mix up with booking the hall. It WILL NOT be on June 28,29,and 30th. I will Post and email everyone as soon as we have a date set in stone. Please conitue to check the polls to tell us what YOU want at the Lan Party HERE. Registration information will be soon. Also be sure to check out Lan2k1 for information.



Dates Are SET NJQ VI/Lan2k1 100 Man Lan - matrix
The Dates have been set for the 100 Man Lan. They will be June 28,29, and 30th. Please conitue to check the polls to tell us what YOU want at the Lan Party HERE. Registration information will be soon. Also be sure to check out Lan2k1 for information.



Lan Polls Are Up NJQ VI/Lan2k1 100 Man Lan - matrix
In prepartion for the upcoming 100 Man Lan we have established polls to see what tournaments you would like to participate in. The Polls can be located HERE. I should have a definite date by the end of this weekend. Registration will follow shorty thereafter, I'll let you know.




Wednesday, April 10, 2002


BIG A$$ Lan Coming soon NJQ VI/Lan2k1 - matrix
We are planning the biggest NJQ Lan to date, probably the biggest in South Jersey. We are combining forces with Lan2k1 to pack the firehall with 100 peeps. I've been wanted to do this for the last 5 years. This lan will fill up fast, so make sure you sign-up as soon as you can. Registration will be soon, I'll let you know. The Date will probably be in the end of June, looks like the 2nd to last weekend, but that is not definite yet. Even though I swore I would never do it again, it WILL be another Three day event.. I'll keep you posted..




Wednesday, September 12, 2001


Loss For Words - Mopar
Went to a high spot near home this morning to see the sun come up on the New York City skyline. Seeing NYC without the Twin Towers for the 1st time in almost 30 years was more moving then everything I've watched on TV last 2 days. Add that to the acrid smelling air and the occasional F16 fighters overhead, it's all pretty overwelming. Even Vietnam (OK, I'm friggin old!)and the Gulf War were just pictures from a far away place on TV. This is right in my back yard. The 2nd jet to hit the WTC flew almost right overhead 1st. This is scary :(




NJQ V Getted Filled - Matrix
Just wanted to let everybody know we received 51 sign ups. Which brings me to another point. The price of the lan is thirty dollars at the door, twenty five if you pay in advance. Not only do you save five dollars by pre-paying, but you also guarantee your seat at the lan. This has never really been a problem in the past, but the majority of the sign-ups seem to flood in within the last two weeks before the lan. So get your money in now, Here is the info.


NJQ V has some sponsors. So far 3 companies have promised to donate some goodies to give away as prizes for tournaments. I'm still waiting for responses from a few others. If you know any companies that would be willing to donate goods for tournament prizes let me know. Finally if you know you're not coming, and have signed up please let me know so I can remove you from the list.





Thursday, February 15, 2001


NJQ V Sign Ups are OPEN - Matrix
Thats right boys and girls, it's time for another annual New Jersey Quake Lan Party. This will be our fifth one at the firehouse. Friday, June 8 thru the 10, 2001. Cost is just a lousy 25 bucks(PRE_PAY) for three days of non-stop fragging. It's gonna be an all switched network and we have enough ports for about 100 peps. Can you say 0-20 pings? Sign up now and get your money in to reserve your spot.


Cyberplant New Years Lan Party - Matrix
Cyberplant Will be hosting a New Years Lan Party December 29, 30, 31, and January 1. Cost is only a thirty five bucks for all 4 days. While you are there you can abuse their super fast T1 connections. Space is limited, so email Cyberplant today. Also the Cyberplant is open seven days a week for all you computer and Internet needs.



Wednesday, October 11, 2000


Cyberplant Halloween Lan Party - Matrix
Those wacky guys at the Cyberplant are at it again. They are hosting a Halloween Lan Party starting Friday, October 27th at 5pm. The event will last until Sunday, October 29th at 5pm. Prizes available include a BX Motherboard and a new scanner. Registration costs only $30 if you arrive in costume, and $35 if not. This LAN Party is only open to the first 25 registrants, so if you would like to attend, email Cyberplant today!




NJQ4 Attendance - Matrix
If you forgot to sign-up, no worries. I think we will have plenty of room, and won't have to turn anybody away. The party will Start Friday, July 14th at 5:00 PM. We will wrap thing up Sunday, July 16th at 5:00 PM,. unless you guys beg me to keep it going longer. I hope to see you all soon. BTW if anybody has a network switch they can bring, we MIGHT need it. Depending on how many people that didn't sign-up decide to come. Bring you Diablo 2 CD, I think we gonna get a wicked network game going.
Dam two post from me in the same month. That has got to be a first.. ;)


NJQ4 Signups - Mopar
Man, have I been working my butt off! Last week, I worked 64hrs, and it would of been more but I had to take time off 2 days to attend a funeral. I'm trying to hustle up some extra cash to buy a Waverunner, and I'm gponna have one soon, or die tryin'! (PS. Anyone got any leads on a good deal?) OK, the info and signups for the next NJQ lanparty are HERE. Better late then never, right? The firehouse has only been booked for the last 3 months, hehehe. Oh well, you guys will just have to come smack me around in a little UT action, thats all.


NJQuake Lanparty IV - Matrix
For all of you that have been wondering, YES, the NJQuake Lanparty IS STILL ON. We've both been very busy with various things lately. Date are still July 14th - 16th. Cost for the weekend will be $25 bucks, hey what a bargain. Same locations as the last few. Further information will be posted shortly. Sorry for the delay guys.


Memorial Day Weekend @ Cyberplant! - Mopar
Next weekend is Memorial Day, the traditional kick off of summer. What better way to start the summer then a Lanparty over at the Cyberplant, in Hammonton, NJ? Thats Right, we will be partying it up down at Da'Plant Friday May 26th, thru Monday May 29th. Cost for the 4 day weekend is $30 if you bring your own PC, $50 if you want to use one of Cyberplant's. Grand Prize giveaway for the weekend is a brand new VCR! For more info or to reserve a seat, or a PC, email pops@cyberplant.com.


NJQuake LAN 4!!! - Mopar
That's right, we have set the date for the next NJQ lan at the firehouse in W.Deptford!!! It will be July 14th-16th, 2000. More info and signup information will be posted here soon.

Let me use this time to remind you about our mailing list. See that button over to the left that says mailing list? CLICK IT! This way we can email you when signups open. It is an announcement list only, you will only receive mail about upcoming NJQ events, not a ton of spam. If you haven't hear from us in the last few months, your email probably bounced and was deleted. Just sign up again.

Next Cyberplant Lan - Mopar
The next NJQuake@Cyberplant weekend lanparty will be held April 14-16th, 2000. Cyberplant recently had some webserver problems, so the site may or may not be up to date. The price as usual is $30 if you bring your own PC, or $50 if you need to rent one.
Email pops@cyberplant.com or call him toll free at 1-877-561-6555 if you are planning to attend, or just need more info.


Weekly Lan Party - Mopar
Don't forget, every weekend is a lanparty down at Cyberplant!!
This weekend (March 10-12th), Wench from GameGirlz and I will be there fragging away all weekend long, come down and join us.

NJQuake@Cyberplant Lan Party - Mopar
The last NJQuake@Cyberplant Lan was such a success, we will be doing another one St. Patrick's Day weekend, March 17-19th. Pricing and information on the Cyberplant LAN Party page is valid for all Cyberplant weekend lans. As always, space and rental PC's are limited, so please email pops@cyberplant.com and reserve your spot.



Tuesday, February 01, 2000


Wanna Go To A LAN? - Mopar
OK, here's the deal. Huge lanparties take time to organize. There WILL be another NJQlan, hopefully this spring. In the meantime, we wanted to give all of you a chance to frag away those winter blues. Our friends over at CyberPlant have given us that chance by hosting a lanparty this Febuary 18th-20th. That's President's Day weekend, so most of you should have off of school/work the day after the lan to catch up on your sleep. For those of you who don't know, CyberPlant is an ultra-cool computer gaming/service center in Hammonton , NJ. Located right on Rt 30/White Horse Pike, near Rt 206, they are about 25 miles West of Atlantic City. Price for the friday-Sunday lan is $30, and includes the use of their hi-speed T1 internet connection. Computers will also be available to rent for $20 more, on a 1st come basis. To sign up for the fun, or get more info, head on over the the CyberPlant LAN page right now.



Saturday, January 08, 2000


HAPPY NEW YEAR! - Mopar
OK, the Y2K scare has come and gone. Looks like we made it thru. Anyone want a good deal on a truckload of beans, ramen noodles, coke, and ammo?
No, we haven't died over here at NJQuake. Nope, not lazy either. Here are some of the other projects the people behind NJQuake also work on:


Next Lan Party - Mopar
Early stages of planning are underway for our first lanparty of the new year. We are open to suggestions right now as to the best weekend to hold it. Keep in mind, these things take time. The bigger and better it is, the longer it takes. If you liked all the prizes we tossed (literally!) out at the LAST lanparty, we need 3 months or so to arrange sponsorship. If you just want to get together and play, then we can pull it off in 2 months or so. Either way e-mail us with your suggestions.

IRC Update - Mopar
It looks like we have just sorta "settled in" at Enter The Game IRC network. We don't have a web-based chat program working there yet, but if you are using Windows, just grab a copy of mIRC and head on over to irc.EnterTheGame.com #NJQuake and idle with us :)



Wednesday, December 01, 1999


IRC Network Problems - Mopar
Well, it appears that GameNode.net, the IRC server we use for chat, might have died in it's sleep. That means that the "IRC" button to the left won't work. I haven't be able to connect to any of the servers or their website for 2 days now. After finally tracking down one of the server ops, I found he knew little more about the situation, and had pulled down his server in disgust.
So the question is: Where do we go from here? It's basically down to 2 choices. GamesNet or EnterTheGame. Each has positives and negatives as I see it. GamesNet is where we started. We left there (along with a LOT of others) for reasons. Go back to the beginning of this year in the old news if you need a refresher. Some of these have been corrected since then, some haven't. EnterTheGame Now has 3 times the registered channels that GamesNet has. Thats a plus. More channels mean more people. People that might live in the area but haven't heard of NJQuake (say it isn't so!). But ETG has had problems in the past. at one point just a few months ago, the hacks/attacks/channel takeovers got so bad, they almost shut down.
If you have a preference, email me at mopar@njquake.com. Tell me which network and WHY. Give me solid reasons, not "my clan is there" or "I'm friends with so and so who knows an IRCop there".



Friday, November 19, 1999


Upcoming Lanparty - Mopar
There will be a lanparty in Rutherford, NJ on Jan.8, 2000. This is a one day lan hosted by clan "The Matrix" (not to be confused with Matrix our staff member, who had the nick years before the movie).
Cost is $15 and they have room for about 50 people. You can check out their website at www.lanpartyusa.com for more information.
From some of the msgs I saw posted on their forum, this one might be worth attending just for the food! :)



Thursday, November 18, 1999


Quake 3 Lock Up - Mopar
On November 27th and 28th, iGames will sponsor a Q3a tourney called Quake 3 Lockup at 13 locations across North America. Our good friends at the Cyberplant in Hammonton, NJ will be converting their gaming facility into a prison for this event. After all participants are in, the gates will be locked until 8:00pm on the 28th. Only access to the world will be via a high speed TI internet connection. Players under the age of 18 may be paroled for the night only if their parents post bail. Sleeping bag and pillow is permitted, although floor space is not guaranteed, and you may be viewed by fellow gamers as a weakling.
There be plenty of fierce competition between the 13 "prisons", including 1 on 1 death matches, as well as 4 player team games. The top players in each location will enter into the tourney. A trophy, a 14K gold Q3a necklace, and T-shirts are among the prizes being offered.
Head on over to the Cyberplant right now to sign up. The page there says pre-registration is already closed, but the guys at Da Plant tell me they still have some room left.



Saturday, October 30, 1999


HUGE update time - Mopar
Ok, I admit it. I've been a slacker lately. Same old story: Working 10-12hrs a day, plus another 2hrs of commute time each day. ICK! I don't do much on the weekends except rest up for the next week. Let's see what's been going on:

Ermac at Frag3 - Mopar
Ask anyone who has ever gone to a NJQuake lanparty who dominated it. Without a doubt, they will say, "Ermac!". So much so, last lan we awarded prizes to everyone who got stuck playing against him in the 1v1 tourney.
Well, now our long-time friend Ermac has made it to the big leagues. He was selected for an auto-berth (guaranteed spot)at the Cyberathlete Professional League's Frag 3 competition going on this weekend in Dallas, Texas.
He also got free airfare and hotel. Way to go ERMAC! You can follow his progress courtesy of NetGamesUSA on the tourney stats page found *here*.

Ermac Interview - Mopar
We have a special treat.... an interview with Ermac BEFORE he wins Frag 3 !! This is hopefully a 2-parter, as Wench will try to interview him again after he becomes rich and famous :)

Pictures - Mopar
The NJQ3 lanparty pictures are up. Just follow the "Lan Pics" link on the menu to the left.I still have to get to the Playground99 pics, the Ground Zero pics, and the pics from the weekend with CYA. I'll get to them, I promise.

Ground Zero Reviews - Mopar
OK, like Ground Zero is long past now, and it's sorta pointless to write up something on it at this late date. I'll just point ya to some of the better aticles other people wrote:
East Coast Scene (half way down)
TrueGamers



Friday, September 10, 1999


New York City - Ground Zero - Mopar
Ok, here I am, sitting at Ground Zero, The Cyberathlete Professional League's East coast Q3A tourney happening in New York City this weekend.
Since "your's truly" is registered as online media, I've been doing all the newsie sorta stuff today. I have YET to play a single game on my own system, but I did get to check out some of the new gaming stuff coming out soon, as well as logging a good amount of time on the new Sega Dreamcast console. I also got to go back to Pseudo.com (I was there 2 1/2 yrs ago for one of the 1st big lanparties ever) and sit in on the Lilith & Eve show.
Some where along the way, I also found time to hook up with some old friends, and make some new ones. I've also been taking a ton of pix. I'll get to those right after the NJQ3 lanparty ones.



Friday, September 10, 1999


NJQ3, The Party's Over - Mopar
The 3rd NJQuake lan party was last weekend, and I've just recovered enough to update the website (and head to NYC for ANOTHER lan event!).
1st, I'd like to thank all of you who came out, the last few weeks b4 these lans I always start to wonder if it's really worth all the time and effort. It is.
2nd, I'd like to thank all our sponsors, especially CyberPlant. We had a TON of stuff to give away, and give away we did.
I really can't remember everyone who won stuff (there were so many), but a few things come to mind. We gave prizes to everyone who was unlucky enough to have to play againstErmac in the Q3 tourney. Ermac got a Q3A mousepad for beating all comers in Q3.
Scablord won a MS sidewinder Pro joystick for traveling the farthest to get to the lan (Rochester, NY), and doing it for each and every lan we've had! Other prizes went to random IP addresses on the network, the guy with the slowest computer there (a P1-200mmx machine that was in so many pieces, it reminded us of Humpty Dumpty), and the last person to fall asleep Sunday might (he didn't).
I also got to meet the guyz and gals of clan CYA. We had a grand ol' time drinking margaritas and eating at Applebee's all weekend. I can't wait for the next chance to hang with these guys, although maybe next time *I'LL* drive (I think [CYA]Celt had a hard time separating Midtown Madness from reality. J/K!)
As soon as I sort through them all, I'll upload all the pictures I took, especially the one proving Nitro really DOES exist after all.



Friday, September 03, 1999


Off To The LAN PARTY! - Mopar
OK, I'm off to the NJQuake.com Lan Party. We still have plenty of room, and it looks like it's NOT gonna be a great weekend for the Jersey shore, so even if you haven't signed up, COME ON OVER!
Hope to see everyone there, drive safe. Mopar out.



Thursday, August 19, 1999


NJQ Lanparty Has Bawls! - Mopar
Thats right! Bawls Gaurana is the newest sponsor of the NJQ3 Lanparty.
If you're wondering just what Bawls is, it's a non-alcoholic high-caffeine soft drink made from guarana berries. Guarana has 2.5 times the caffeine of coffee, so this soda is PERFECT for a 4 day long lanparty!



Saturday, August 14, 1999


NJQ3 Lanparty Prizes! - Mopar
The NJQuake lanparties have always been, and will always be, an event where fun comes first. They have never been focused on a (insert current id game here) tournament with a big prize to the winner. The way some people get when there is a $50 prize riding on a match, you would think they just lost a Ferrari to Thresh or something.
NJQuake.com has been around over 2 years now. That's a long time on the internet, where websites come and go daily. You guys and girlz have supported us, so at this lan we wanted a way to say thank you. As everyone knows, there are 2 ways to a gamer's heart. Through their stomach and through their computer. The BBQ we plan on throwing covers the 1st part, but what about the second?. Well, we have found some fine companies that have offered to help us with the second part. So far, Cyberplant, Interplay, and Everglide have all agreed to donate prizes for NJQ3, and hopefully more are on the way!
Now, re-read the beginning of this post. See my dilemma?
I need some ways OTHER then the same ol' 1 on 1 deathmatch to give this stuff out. Ways that everyone has an equal chance at going home with a prize. Any ideas? Email me if you have any fun ideas for giving away all this loot!
Don't forget, if you want a chance to win these cool prizes, you have to be there! Sign up now for the biggest and best lanparty in the state of New Jersey.


Matrix's Report on Quakecon - Matrix
The Mother of All Lan Parties
I just got back from the Cyberplant's Road Trip to QuakeCon 99. This was the most impressive LAN party I have ever been to.
I gotta give props to my friend Aggs, who ran the network there. Talk about overkill, how many of you have EVER seen a 3 second ping in a multiplayer game?
There was absolutely no problems the entire weekend. This has to be a first in Lan party history. Even during the Kill the K7 event. Where they had a Prereleased AMD K7 600 Mhz powered Quake 3 server with over one hundred people on it. The network was only at like seven percent utilization.
The only problem I had with Quakecon 99 was it was ALL QUAKE 3, all weekend long. I was lucky to get in a few games of Half-Life. I couldn't understand how people could play 3 maps of Quake 3 the entire weekend. There were several Quake 2 servers running, but remained empty for most of the event. Quake was totally absent. That is my only gripe though.
Driving was fun, but next year I'm definitely flying, too much time in a van makes you kinda stir crazy ;).


Happy Birthday, NJQuake!! LAN Signups OPEN! - Mopar
Today is NJQuake.com's semiofficial birthday. We are 2 years old today! (1 internet year = 10 human years!)
I say "semiofficial" because we were actually around for several months before that, hosted on NiTro's homepage at monmouth.com. July 11, 1997 is the date we opened the doors of own domain, NJQuake.com, to the world.
Here is the announcement on Blue's News.
Here is the announcement on Frag.com.
It's kinda cool to go look at these links and see just what was happening in the community 2 years ago.

To celebrate this very special day, we are opening up the signups to our latest and greatest LAN party. NJQ III will be a 4 day lanparty/BBQ held on Labor Day Weekend.
For more information, and to signup, just follow the links from the "Lan Party" button on the left; or head directly to the NJQ III page.


Cyberplant to Host Playground '99 - Mopar
WOW! I don't know where to begin describing this, but I'll try!
Playground '99 is a regional showcase and tournament that will draw consumers to 10 PC entertainment centers across North America.
Some of the activities planned for this 10 day long event include:
Weekend tournaments
Location gaming events
In-House Network Matches
LAN Parties
Location vs. Location team matches
Location vs. Location team family matches
Seminars
Product demonstrations.
The fun starts july 16, 1999 and continues right thru july 25, 1999. I really wanted to mention ALL the games being played, but basically if it can be played over the internet, it will be played during Playground '99. Expect tournaments in Quake, Tribes, TFC, Starcraft, Descent 3, card games, driving games, sports games, you name it!
I also really wanted to mention all the sponsors, but that list is just as large. Just know that there is a shot at over $50,000 in prizes involved!
OK, now that your all revved up, where will all this fun take place? Well, all over the country, but the place TO BE will be over at the Cyberplant, in Hammonton, NJ. visit the web page, or call them at (609)561-6501 for more info and directions (Make sure ya tell them Mopar says "Hi!").
BTW, Did i mention how much all this fun costs?
Nada. Zero. Zip. Nothing. FREE! What a deal! You get to play games on a high-end gaming system, over a T1 connection to the internet....for free. You can be damn sure the NJQ staff will there as much as possible trying to get us some of those prizes.


NJQ III Lanparty Date! Labor Day Weekend! - Mopar
OK, the date is set, the hall is rented and preparations are underway for our biggest, longest, and BEST lanparty EVER!
NJQ III will be held Labor Day weekend, thats Friday, Sept. 3, thru Monday, Sept. 6, 1999. Thats 4 days of lagfree gaming! Location will be in West Deptford, NJ as always. More info and signups to follow.


Still Alive - Mopar
Not dead, just not much new on the local gaming front. Signups for the Tri-State Frag Valley Lanparty are almost full. If you are interested in attending, sign up now. Got a few dates for NJQ III in mind, just gotta go over it with Matrix and see if the hall is available.
North Jersey LAN!!!! - Mopar
OK, I've been promising you guys and gals a lanparty in the northern part of the state, and I can FINALLY say it's official.
The Tri-State Frag Valley Lan sign-ups are open now. This is a one day lan, taking place May 22, 1999. The fraggin' will be happenin' in McAfee, NJ. That's in Sussex County, near Mountain Creek Ski Resort. (used to be Veron Valley)
Head on over there and Sign up now!



Wednesday, March 17, 1999


Semi-Local LANs - Mopar
April 10-11, 1999. Mark it on your calender. I've got TWO lanparties that weekend for ya!
For those of you to the North, you might be interested in checking out the East Coast Massacre VI, in East Hartford, CT.
And, for those of you to the South, head on over to the guys of I.C.E. and check out what they have going on in Greenbelt, MD.
Both LAN's are in very experienced hands, so you can assured a great weekend at either event. My only regret is I can't be in both places at once. If anyone cares, there will be a small group of us heading up to the CT one.


Silly - Not Quake Related - Mopar
I was Bored. I was home. I did THIS. Go check it out.
PS. It's all Blue's fault! :)


---


This LAN Party Ring site owned by New Jersey Quake Group.
---

© 1997-2001 New Jersey Quake Group
Questions about the New Jersey Quake Group email Qlurker